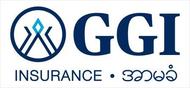 TRAVEL INSURANCE
Terms And Conditions
Policies
Beneficiary Of Insured
The passengers who bought the insured tickets within the journey shall have to get the following beneficiaries for loss of life, total permanent disability and bodily injuries caused by the vehicle unexpected processes of the insured.
(A) For Death
In the case of the insured death, the legal beneficial person will be able to claim by presenting the Insurance Certificate that we provided at the time the insurance policy was bought.
(B) For total permanent disability
According to the doctor recommendation of disability report the insured can claim the amount on the permanent disability ratio and Company shall compensated disability compensation at the 100% of total permanent disability.
Exclusion
(A) Pre-existing disability or diseases
(B) Suicide
(C) Intentionally Self injuries
(D) The events such as giving birth and abortion not related to traffic accidents
(E) Committing a criminal act
(F) Influence of intoxicants and narcotic drugs
(G) Any damage which occurred as a result of war or hostilities, riots, acts of terrorism destructions in civil war and internal instability
The consequential loss of the death, total permanent disability and injury for exclusion no. (e), (f) and (g).
Myanmar Local Buses, BNF Express - Myanmar Bus Ticket Footer